Image Source:
Heather Cristo
There are certain snacks and treats that just remind us of childhood and cold-lunches. As we get older, we often cast them aside in favor of more nutritious options. Today, I'm challenging you to bring back that nostalgia at your next party by serving up these adolescent-inspired bites.
Image Source: 
Heather Cristo
Remember the greatness of grilled cheese and tomato soup? Well, a Brie, Bacon, and Strawberry grilled cheese just might make you forget about making one ever again with Kraft American singles.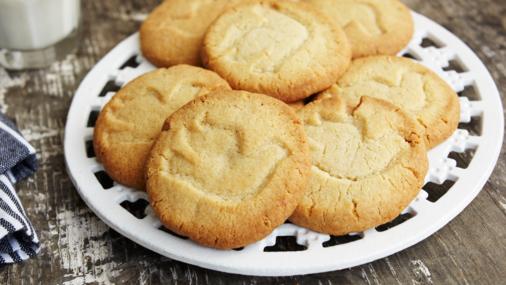 Image Source: I Chef
Perhaps your into cookies. You can personalize these childhood delights with cookie stamps. To find the best cookie stamp that resonates with you, we recommend these additional resources.
Image Source:
Covet Garden
Popcorn goes hand in hand with a movie, but it can also be a great appetizer at your next soiree. Instead of loading powdered flavorings like you probably did when you were younger, simply toss in some fresh rosemary, salt, cracked pepper, and butter for a more refined taste.
Image Source:
Cookin Canuk
Cheese quesadillas were always a winning snack even among the pickiest childhood eaters.
Try these Brie and Pear Appetizer Quesadillas sure to please evolved tastebuds.
Image Source:
Swoon Magazine
If you're making cupcakes for dessert, consider sprinkling them with rock candy. They'll instantly become gorgeous food art.
If you can't find or don't want to spend the time making rock candy, try using Nerds to get a similar sculptural effect.
Image Source:
Rachel Schultz 
It's no secret that parents try to sneak healthy foods in their child's diet. These apple cookies are the ultimate trickery, even for adults!
Slather on some peanut butter and sprinkle round apple slices with pecans, chocolate chips, and coconut shreds for an uber delicious treat!
Image Source:
Crunchy Creamy Sweet 
These Glazed Vanilla Donut Muffins are a wonderful alternative to the usually deep-fried food. Plus, they still look just as pretty and smell just as good.
Image Source:
Half Baked Harvest
Cheerios were probably introduced to you at a very young age, and maybe you continue to indulge in them for breakfast. Either way, try these Honey Nut Cheerio bars and be ready to say mmm, mmm, good!