What do Ozzy Osbourne, Albert Einstein, and J.K. Rowling have in common? In addition to being recognized universally as three of the most influential people of all time, all three used custom letterheads.
Individuals and businesses in all industries make it a point to have their own distinct letterheads, and for good reason. Letterheads are effective marketing and branding assets. Not only can letterheads be used for official letters and business transactions, letterheads carry a company's corporate identity. Letterheads helped icons like Ozzy, Einstein, and Rowling reach out to their supporters and business partners. Mailing letterheads as opposed to ordinary paper, can make a huge difference.
We have curated 30 personal letterheads that belong to some of the worlds most influential individuals. We are sure you know or at least have heard about them.
1. Albert Einstein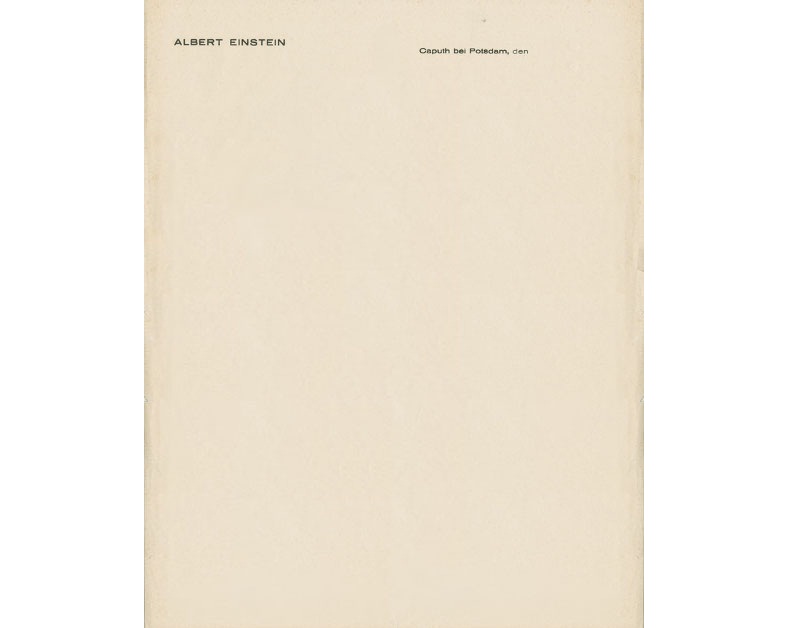 It doesn't take a mastermind to figure out that letterheads are worthwhile.
2. John F. Kennedy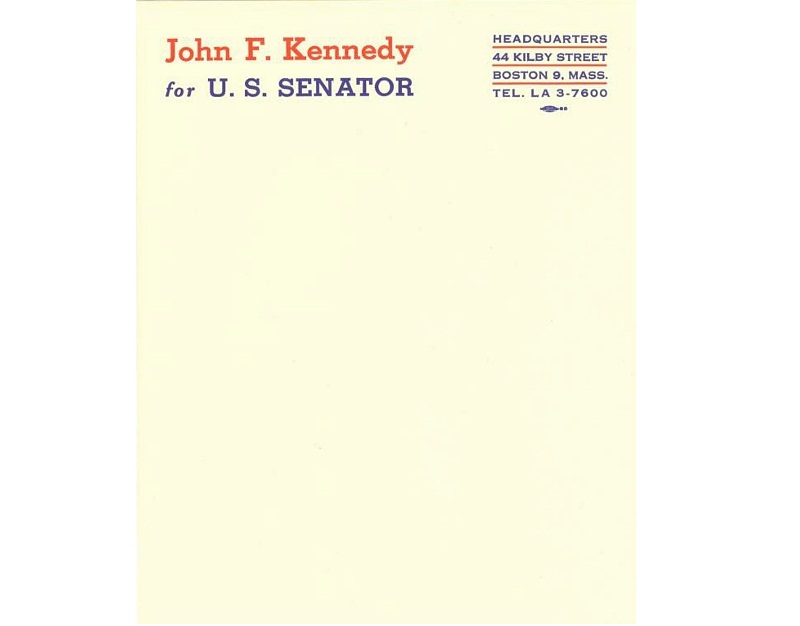 JFK's brand is pure Americana.
3. Ozzy Osbourne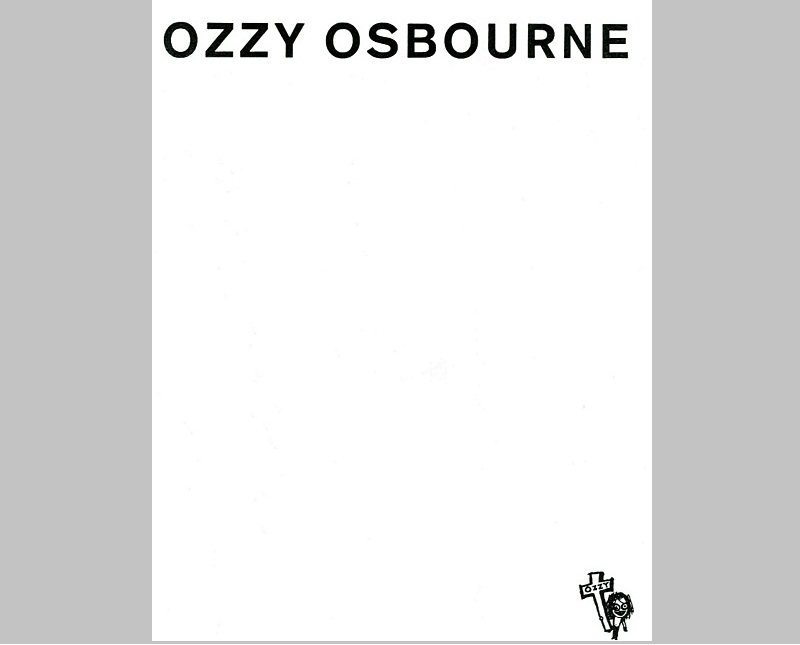 Rolling Stone Magazine via Letterheady
The design is perfect for the heavy metal legend.
4. Princess Diana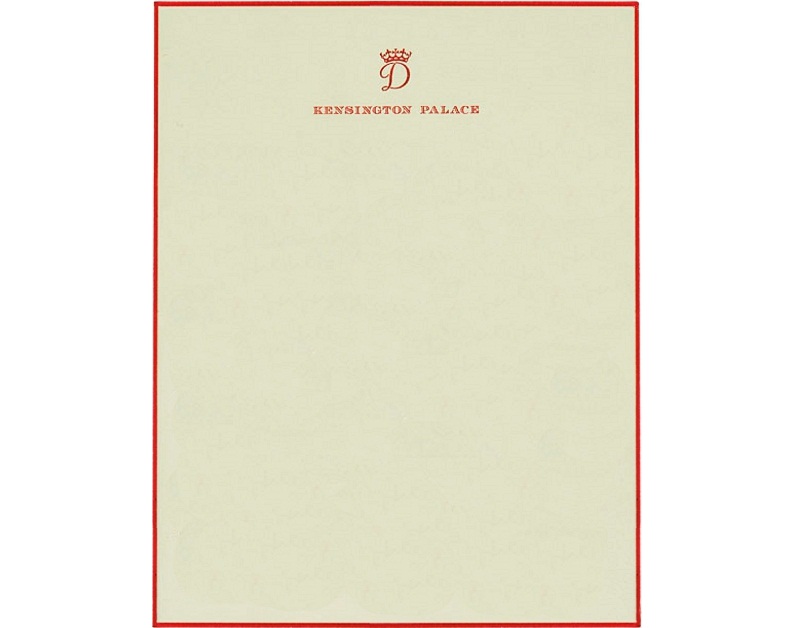 Princess Diana's personal brand shines through in this letterhead.
5. Marilyn Monroe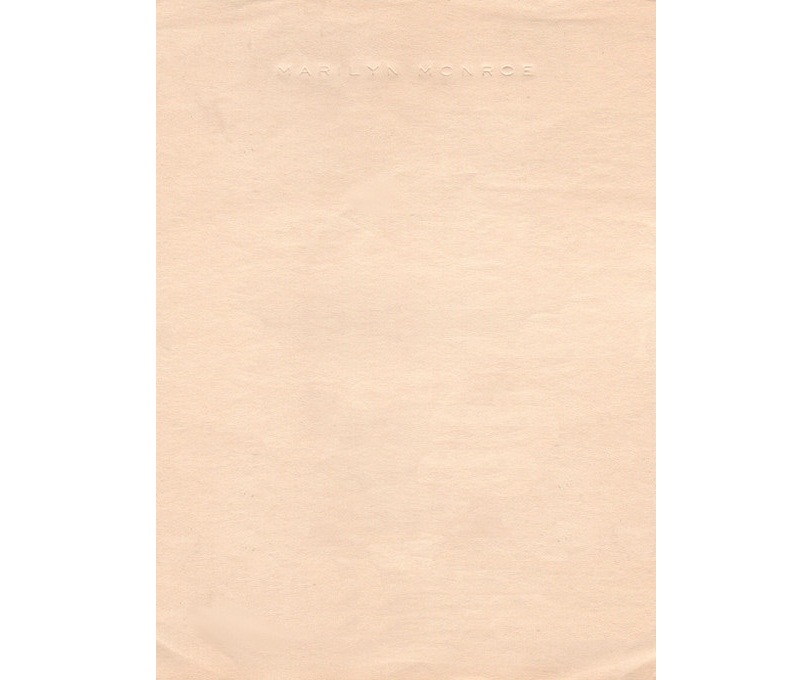 This embossed letterhead is more understated than is typical of the era.
6. Ray Charles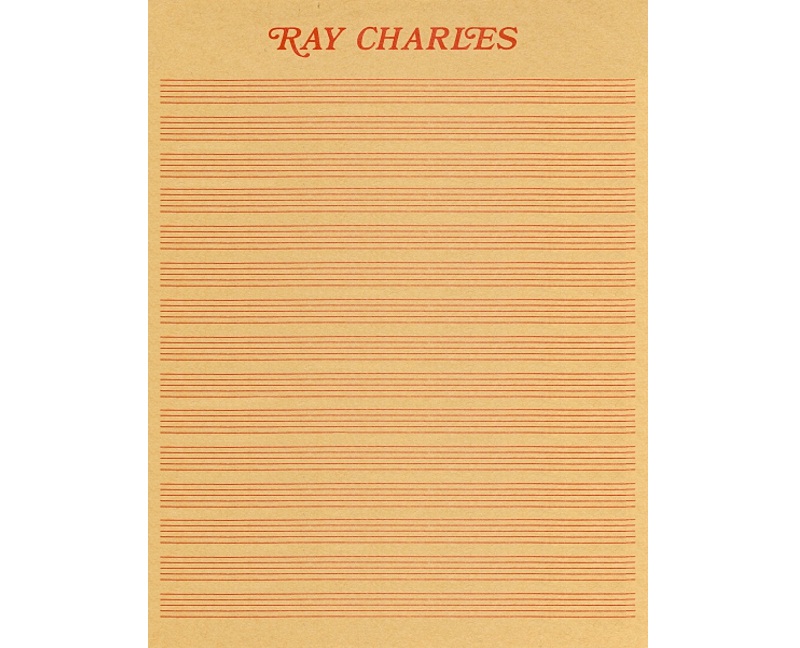 The sheet music motif fits who Ray Charles' identity.
7. Johnny Cash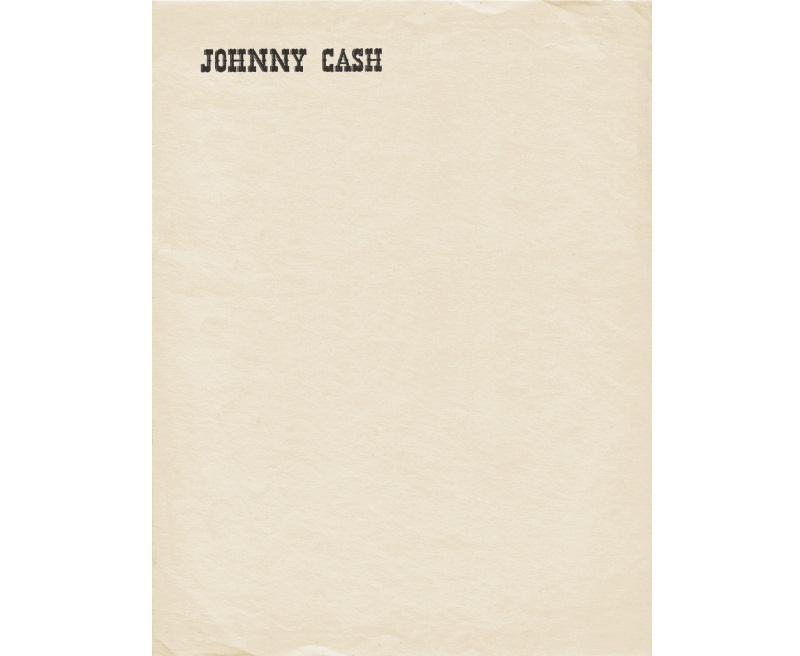 The Man in Black was country through and through.
8. Chuck Jones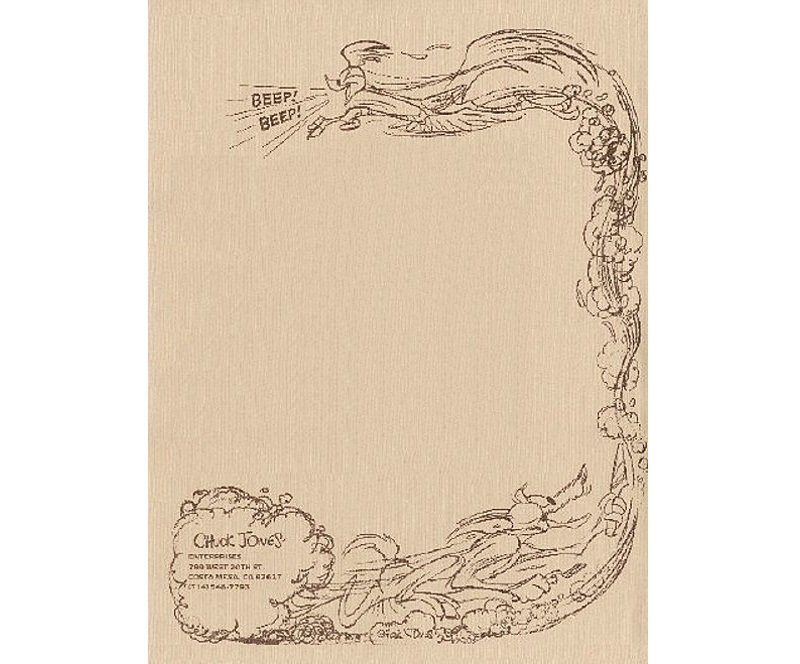 Chuck Jones's impeccable sense of creativity and humor shows off even on a single sheet of paper.
9. Muhammad Ali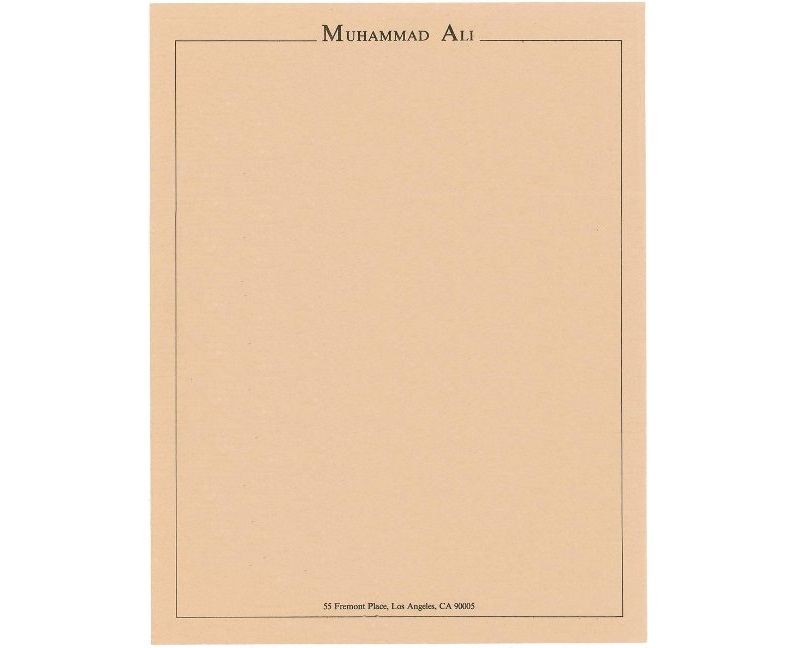 A simple letterhead for a complex man.
10. Ray Bradbury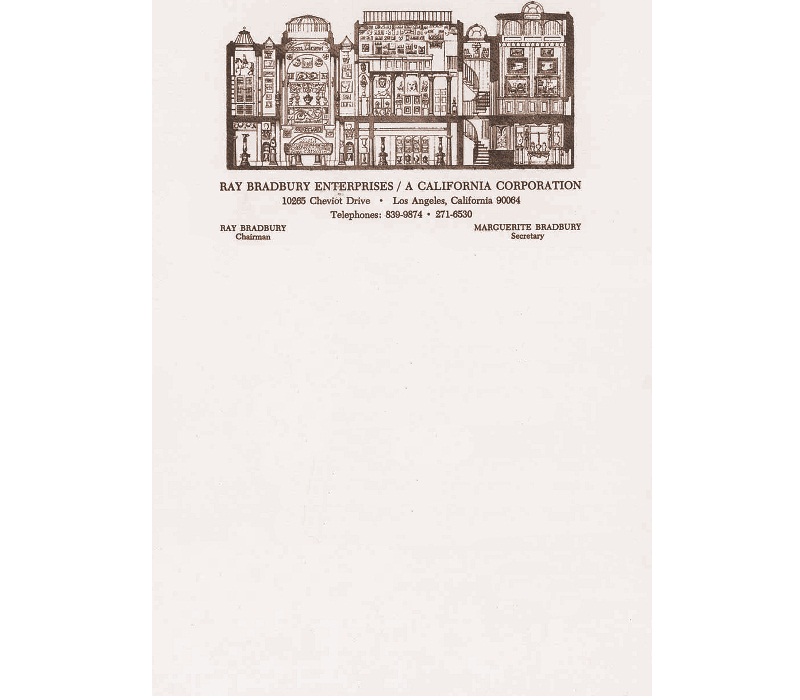 Ray Bradbury's letterhead is the greatest hits from his classic works.
11. Elizabeth Taylor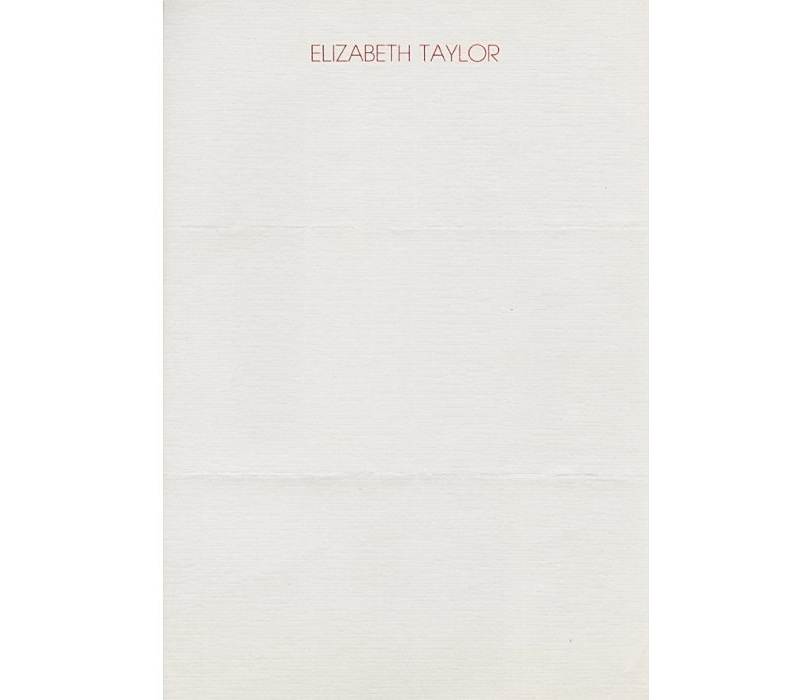 The thin font shows off the late actresses elegance and style.
12. Charles Schulz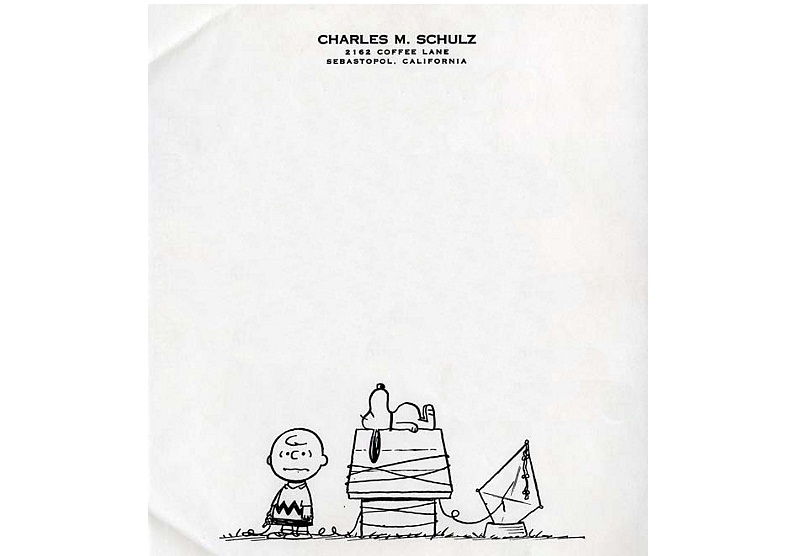 A prefect example why Charles Schulz's characters were universally loved.
13. Andy Warhol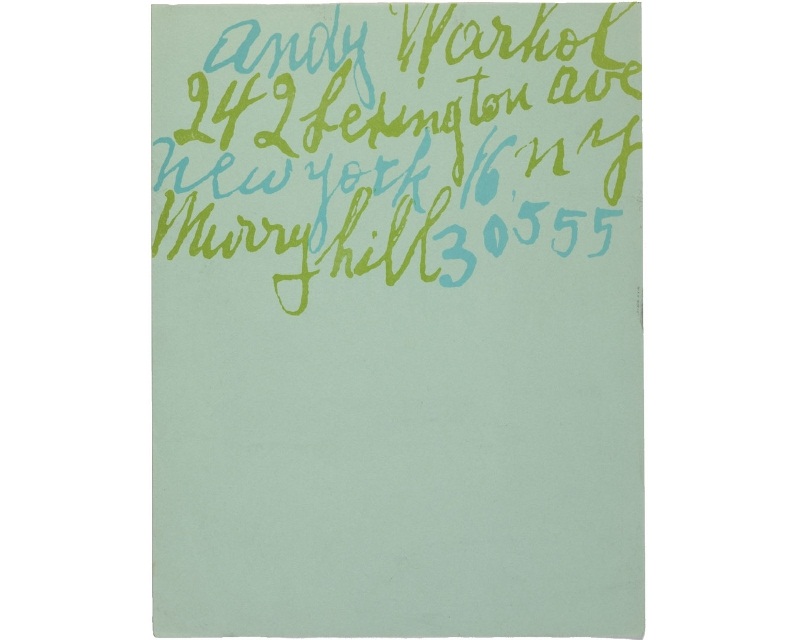 A true visionary.
14. Richard Simmons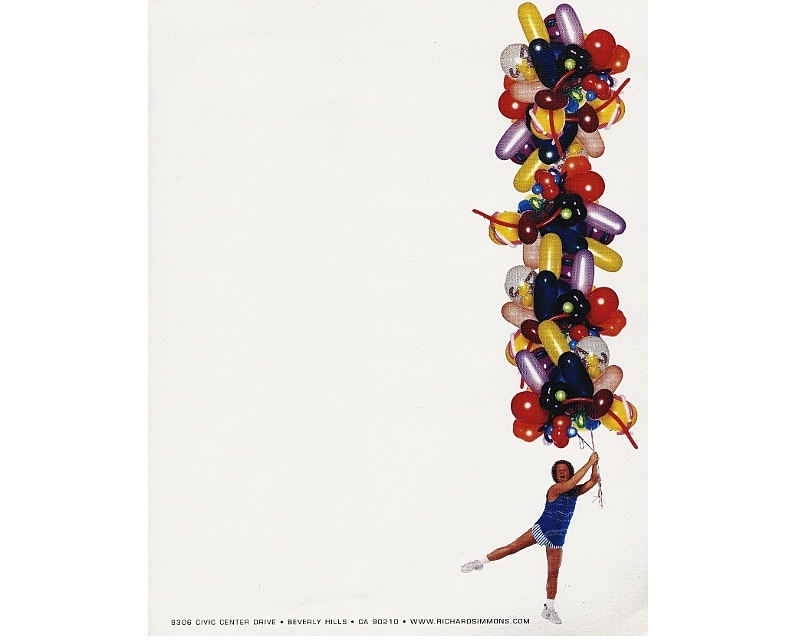 A colorful letterhead as colorful as the man it represents.
15. David Bowie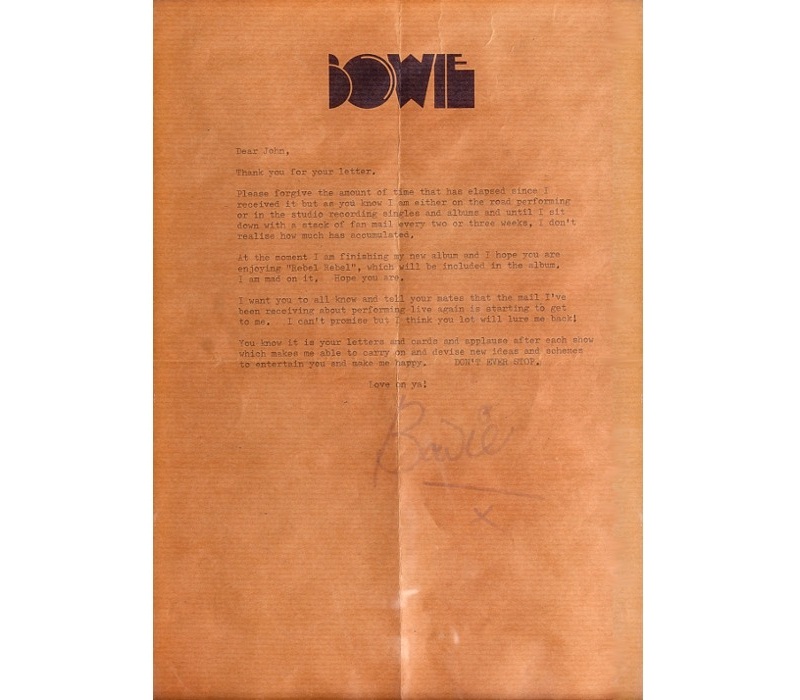 This kind of typeface oozes pure glam.
16. Arnold Schwarzenegger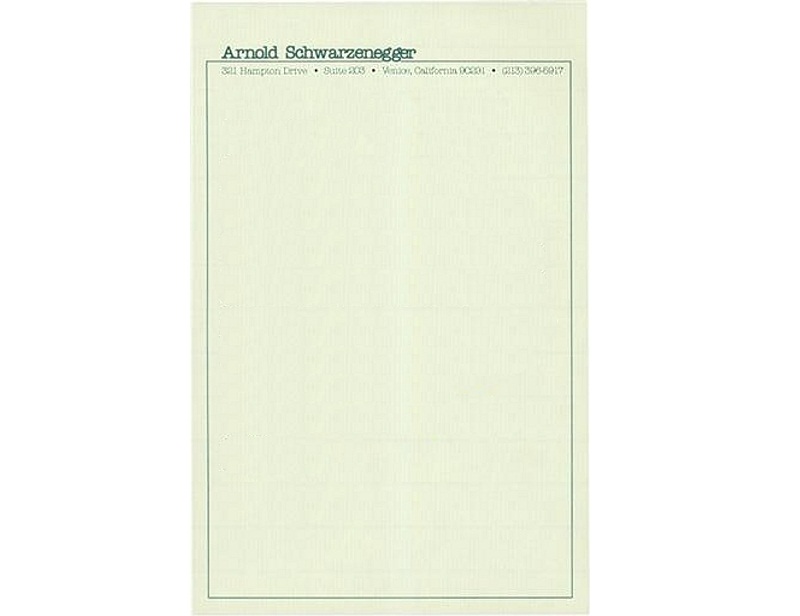 Just like in movies, Arnold's presence is all he needed to make this letterhead stand out.
17. Abraham Lincoln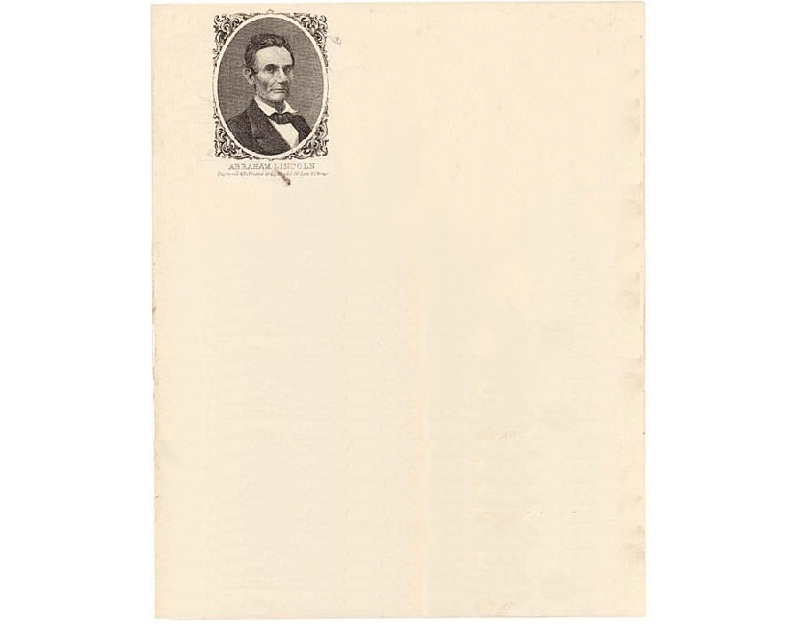 These types of prints were popular in the 1860's.
18. Enzo Ferrari,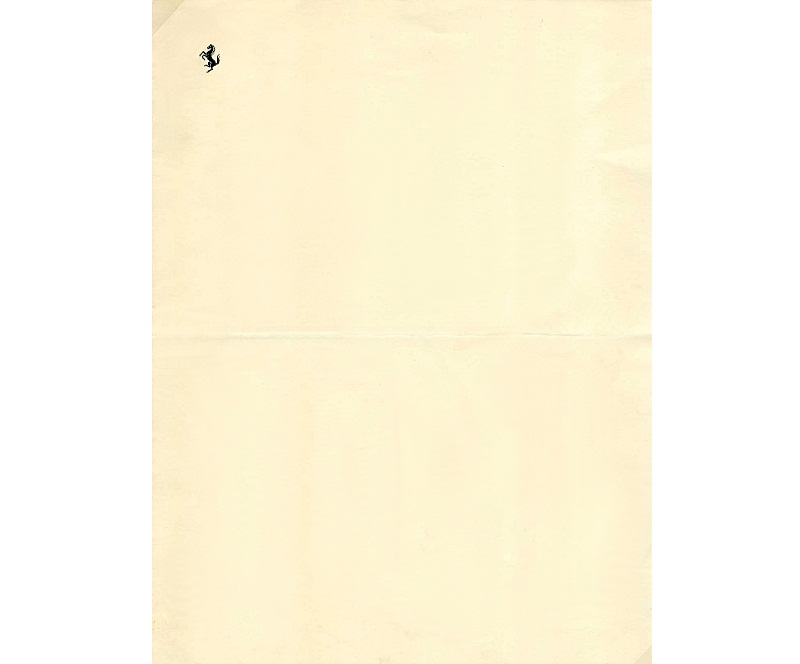 Letterheady
That logo is all Enzo Ferrari needed.
19. Calvin Klein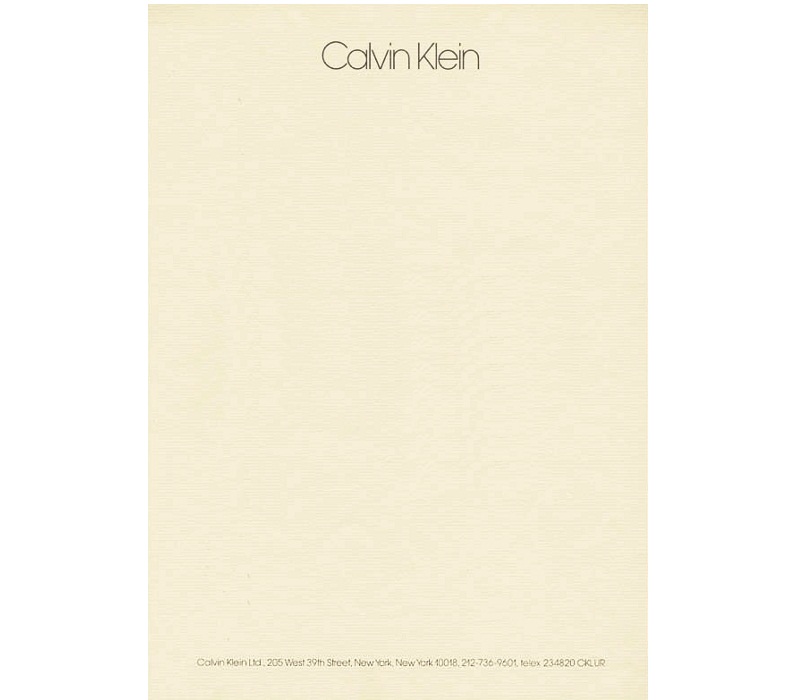 A luxurious letterhead for a luxurious brand.
20. J. D. Salinger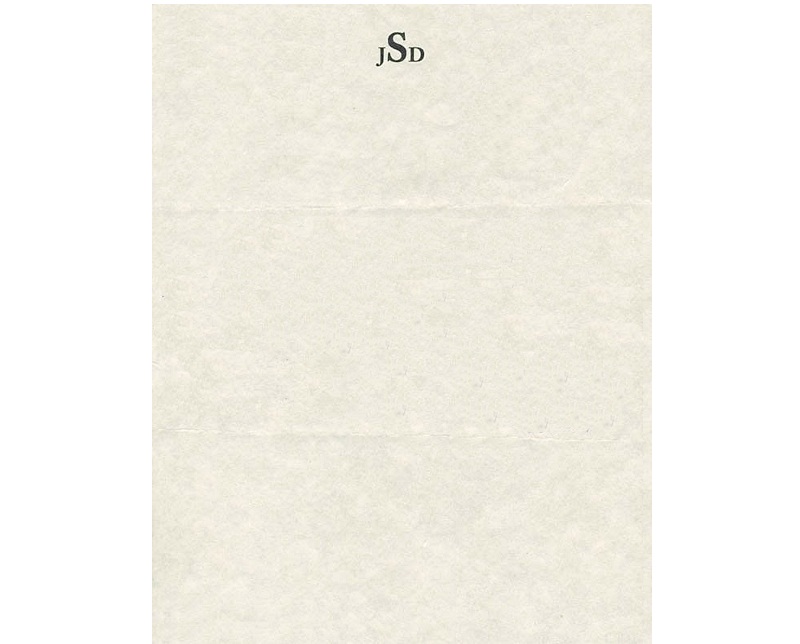 A clean and simple design for a literary icon.
21. Robert Ripley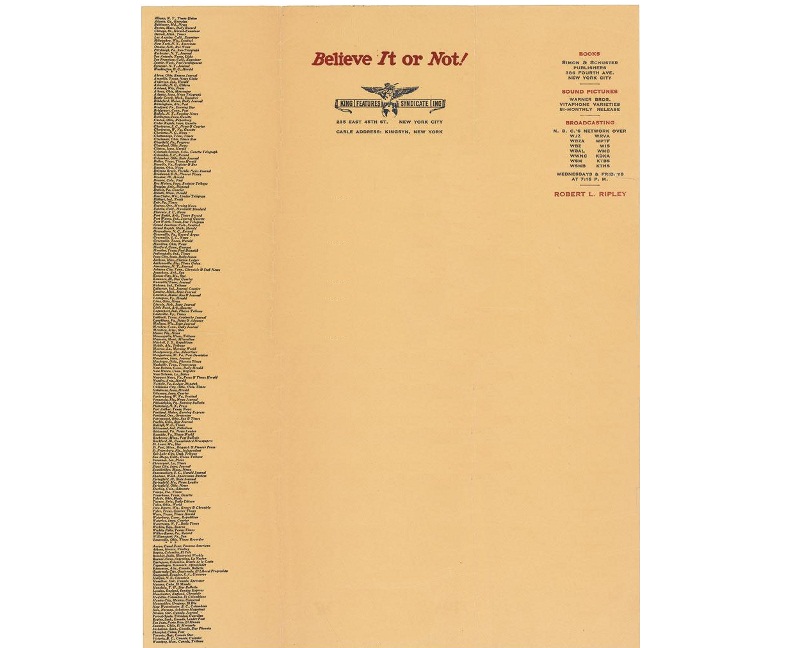 I can't believe how much text was fit into this letterhead.
22. Theodor Seuss Geisel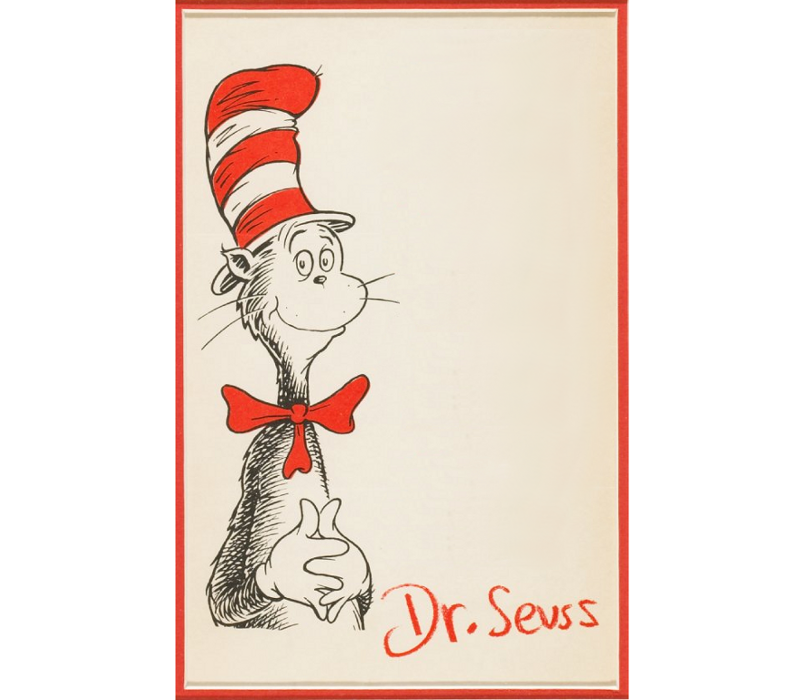 I would like letterheads here and there.
I would like letterheads anywhere.
23. Harry Houdini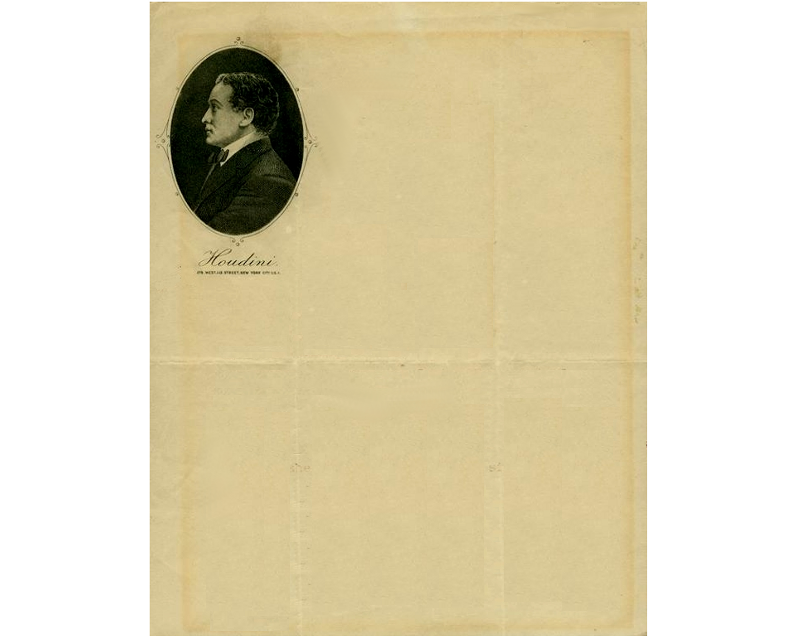 Portrait letterheads aren't generally popular now, but they were the rage back then.
24. Sigmund Freud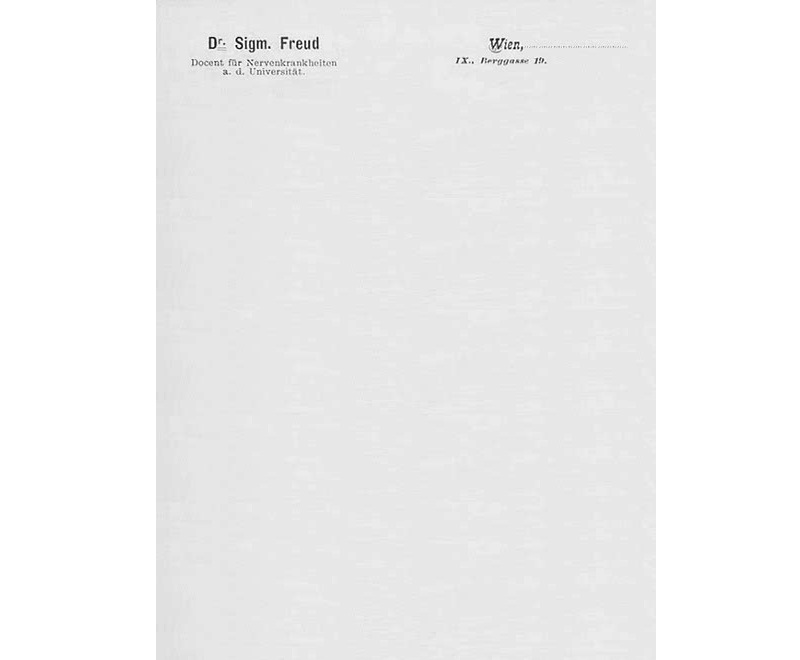 The only simple thing about Freud was probably his letterhead. Perhaps his design choices should be analyzed…
25. Charlie Chaplin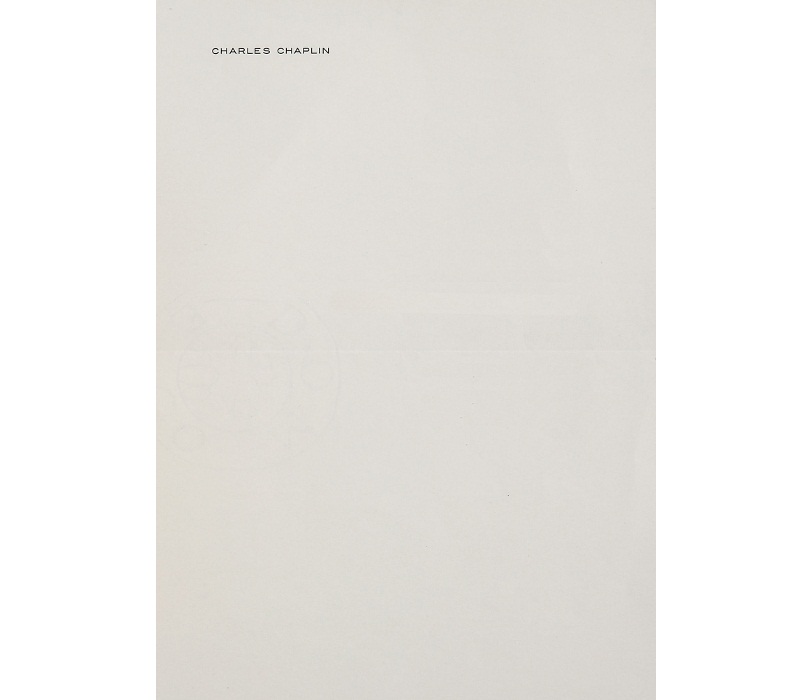 This letterhead is rather serious for a comedic icon.
26. Elvis Presley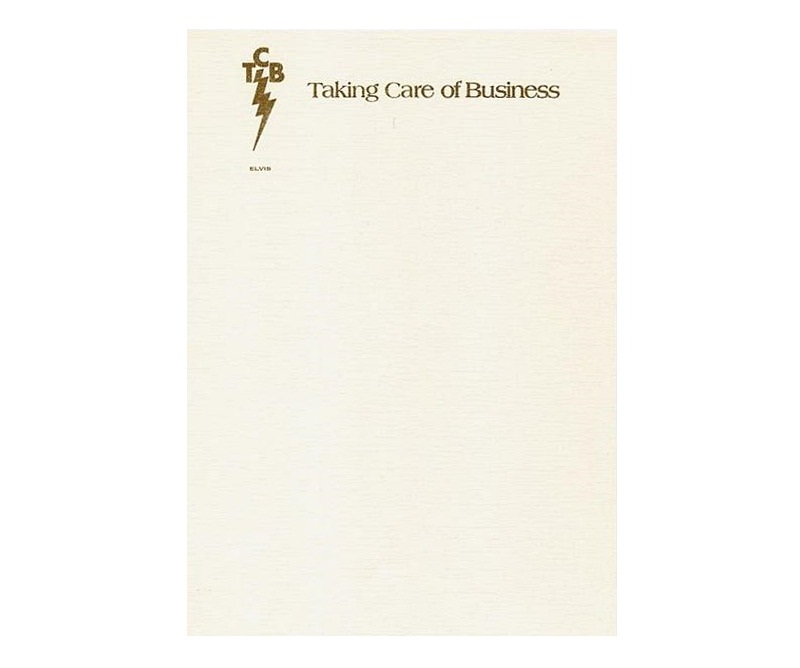 A larger than life letterhead, fit for a larger than life individual.
27. J. K. Rowling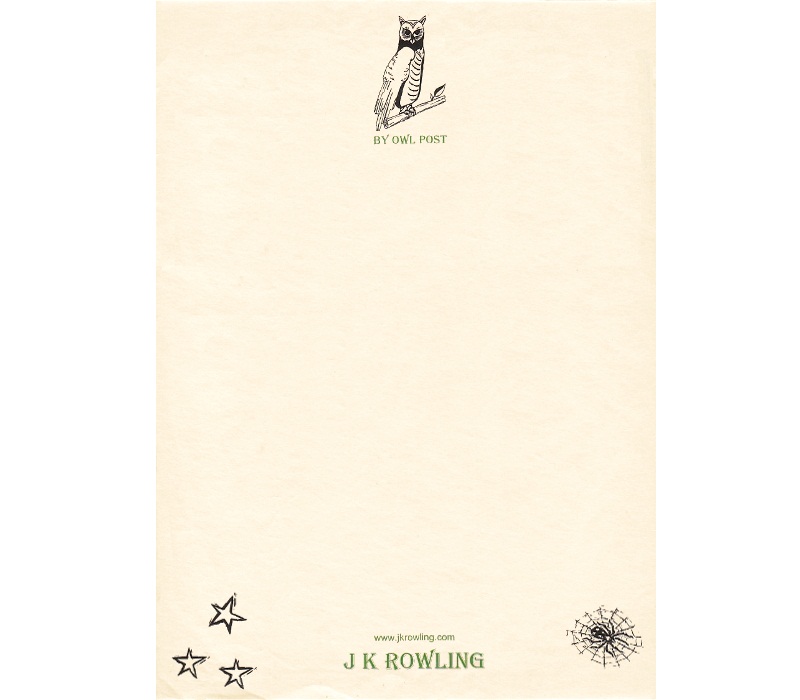 A whimsical letterhead for the writer of magical books.
28. Dan Brown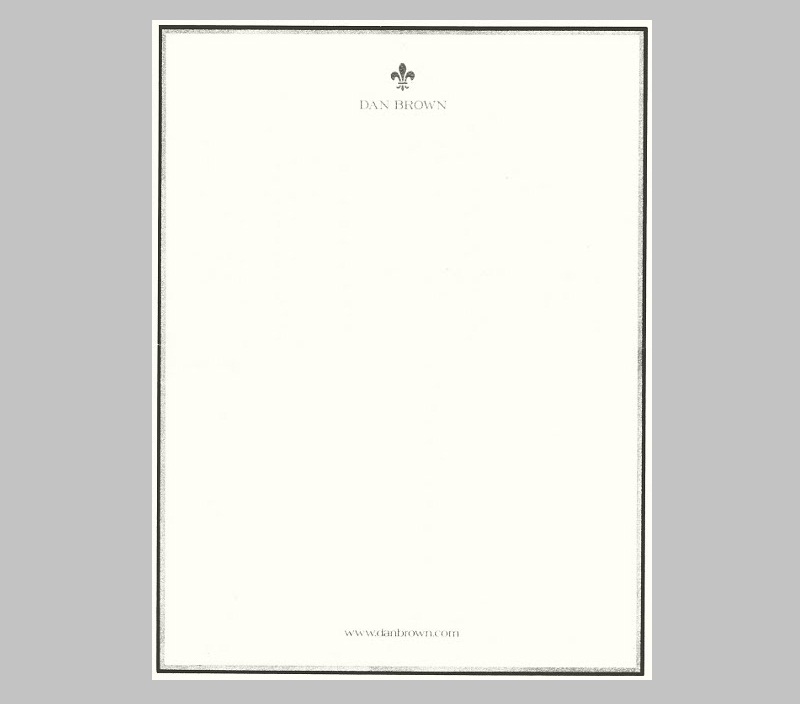 Straightforward. No obvious plot twists here.
29. Frank Sinatra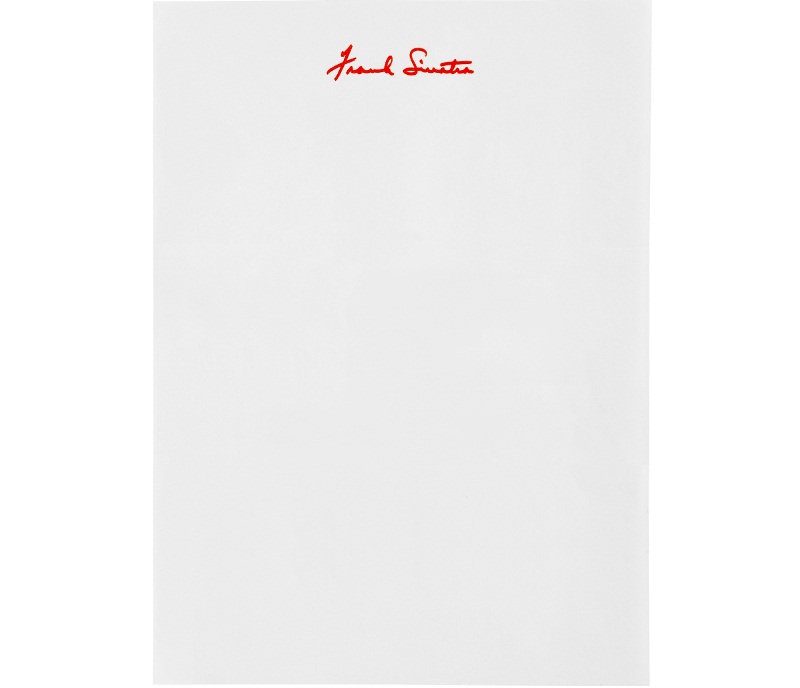 entertainment.ha.com
Frank Sinatra's custom letterhead was classy and subtle.
30. Bill Watteron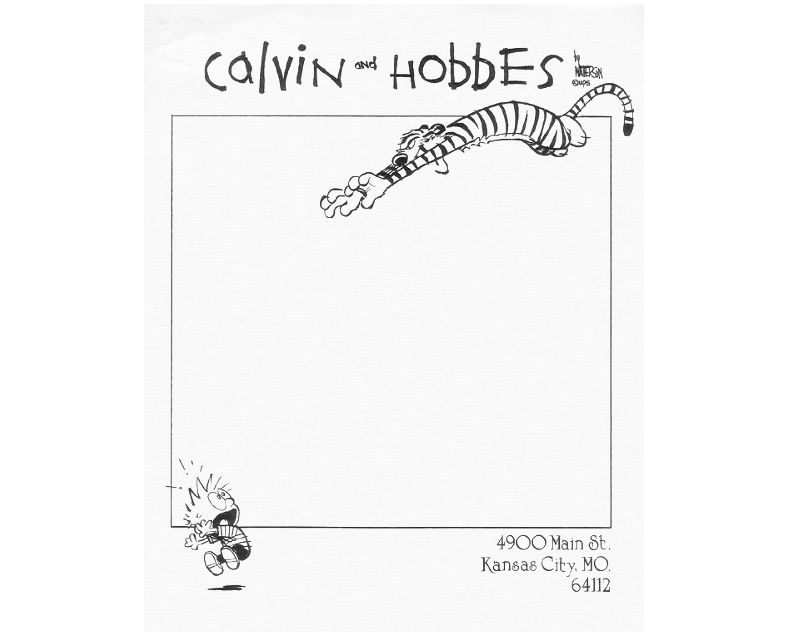 This letterhead showcases why Calvin and Hobbes were adored by millions.
If you're planning to make your own custom letterheads, make sure to have them printed by a reliable printing company.
Who knows, 50 years from now, your letterhead might be included in a list like this one.